Rhino poaching is declining across Africa thanks to law enforcement crackdowns in key countries like Kenya, Namibia, South Africa, and Zimbabwe. These countries are home to 97% of Africa's rhinos, so the dogged pursuit of wildlife criminals in these countries is essential to rhino conservation.
Poaching for horns is the chief cause of rhino losses; the peak of this crisis, in 2015, saw nearly 1,350 rhinos killed across the continent. In 2018, less than 1,000 rhinos were poached, a significant improvement after strict law enforcement measures were introduced to protect Africa's remaining rhinos.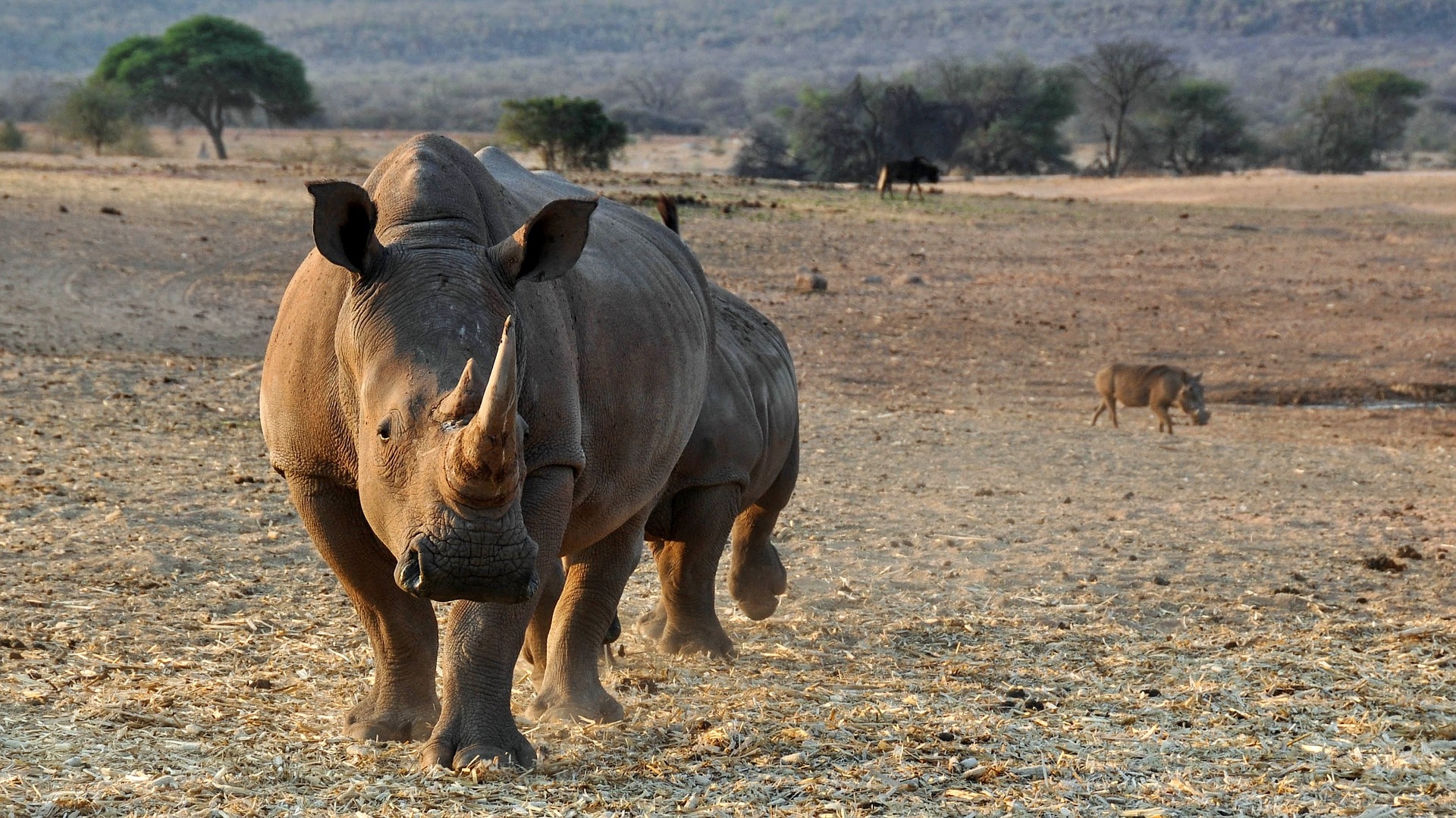 Yet in order for this positive trend toward recovery to continue, more than mere legislation and policing is required. While these deterrents are effective, direct conservation actions, such as anti-poaching canine patrols and better tracking strategies, will help strengthen protective measures for rhinos. Conservationists believe that involving community members is critical in these efforts, so that they take up the role of rhino custodians and have personal investment in rhino conservation. By making rhinos relevant to society as a whole, and tying their survival to the prosperity of local communities, the drive to protect rhinos will bolster the increased disruption of international wildlife crime networks and help prevent rhino poaching levels from reaching the heights of those in 2015 again.
Read the full article here.